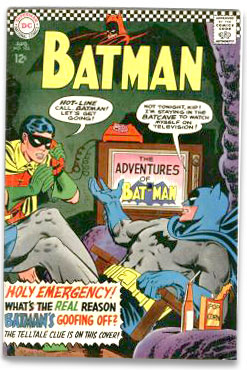 Warner Bros. announced recently that they had secured the rights to market the likenesses of the characters from the 1966-68 Batman TV show on toys and other products. This was an indication to many that a DVD release was imminent.
The show has been tied up for over a decade, in part because of a dispute with the William Dozier family, he was the creator / producer of the production. The Dozier's contend they are owed money from airings of the show on cable and won't release DVD rights until it is settled.
But the new Warner contract for the Batman TV show characters reportedly rules out home theater distribution, in other words, DVDs.
Click over for the story behind the
Batman TV Show